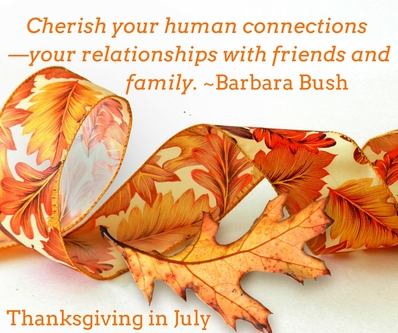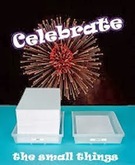 My extended family used to get together once a year to celebrate Thanksgiving. But as holiday schedules became more complicated, we came up with a new tradition: Thanksgiving in July. We rotate locations each summer among five states, and the host provides Thanksgiving turkey and all the trimmings. When the meal is over and the kitchen is cleaned, we put on Christmas carols and the kids open presents. Since we only see each other once a year, we have to make the most of the occasion!
---
What's your favorite family or holiday tradition?
​I'll be celebrating at the family reunion when this post goes live, so my comments and visits to other blogs will be delayed this week.
---
Celebrate the Small Things
is a blog hop hosted by
Lexa Cain
. You can visit other celebrations at the blogs listed below.